ATTENTION:
Skyrocket Leads For You & Your Customers In 3 Super Simple Steps With
The New Age Online Meetings, Appointments & Event Booking System!
The Most Powerful
Interactive Appointment Booking System

On The Planet That Boosts Leads & Conversions For Any Niche By 3X!

Now Never Ever Lose Your Sales To An Outdated Booking System…
No Tech Skills | 100% Newbie Friendly |
Works For Any Niche
Normal Price - $77/Month
Today's One Time Price - $32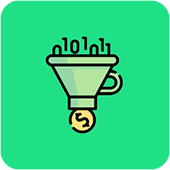 Create high-converting appointment booking pages/ forms/ funnels for any niche easily.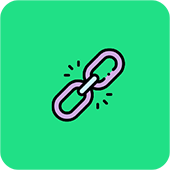 Get a personalized booking link & build your brand.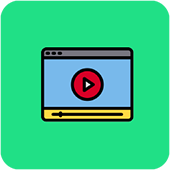 Add video to your appointment pages to gain maximum eyeballs.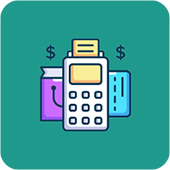 Boost sales with integrated payment gateways via PayPal & Stripe.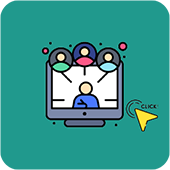 Schedule one-on-one & group event meetings in just a few clicks.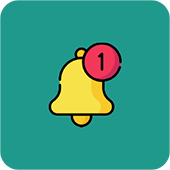 Meeting notifications for meetings and cancellations.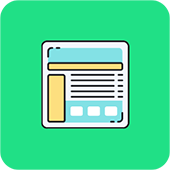 Creates appointment booking pages in any local language.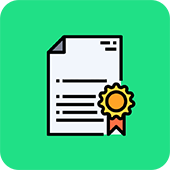 Comes with a Commercial License allowing you to start a 6-figure appointment services business.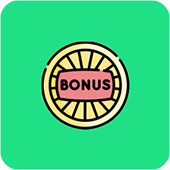 Includes fast-action bonuses worth $2732 (available for FREE).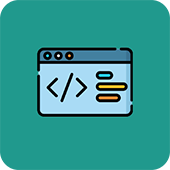 No coding, no tech skills needed.
Get 24X7 quick live support.
One Time Investment | No Monthly Fees
| Commercial License Included
(*For Limited Time Only)

A Sneak Peek Of What's Included Inside This Winning Lead Generation Technology…
Appointment Booking Funnels Using DFY Templates
Create High Converting Appointment Pages In Just Few Clicks Using DFY Templates & Tripple Your Leads & Conversion Overnight…
Video Appointments To Attract More Customers
Add Videos To Your Appointment Pages And Never Look Back Again For Attention And Business From Your Prospects. Nothing Attracts Prospects Better Than Videos.
PayPal & Stripe Integrations To Collect Payments
Go Ahead And Monetize Within Your Appointment Campaigns And Collect Payments Via PayPal & Stripe.
Share Appointment Pages On Facebook
Explode Social Traffic & Social Following For Your Brand By Sharing Your Campaigns On Facebook.
Commercial Rights Included
To Sell Appointment Booking Funnels At A Price You Want To Charge.
Takes Only 3 Simple Steps!
All It Takes Just 3-Easy Steps To Create An Appointment Booking Funnel…
And so much more...
AppointOmatic's Awesome Features Have Already 'WOWED' Marketers & Beta Testers – You Are The Next In Line!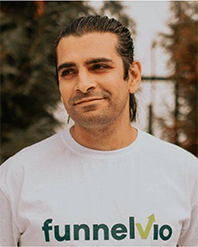 "I have known Karthik Ramani for so long and all his products launched on JVZoo are unique, and AppointOmatic is no exception. I was pleasantly taken aback by what AppointOmatic could do. It is indeed the way forward in the appointment booking app industry. It is absolutely worth your time, effort and money. You must not miss it at all."
- Neil Napier (CEO KYVIO)
"AppointOmatic worked like a charm when I used its beta version in creating an appointment funnel in less than 2 minutes. All it required was 3 simple steps to set up my campaign. I got early review access to this app, and I am now addicted to it. It's a 'must-have' in your arsenal to leverage leads and patrons unlike before."
- Abhi Dwivedi (7 Figure Marketer)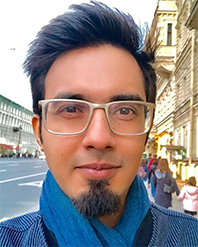 Trust Us…
Every Local Business On Earth Needs This New Age
Appointment Booking System That Skyrockets Leads,
Conversions & Sales Without Backbreaking!
From the desk of
Karthik Ramani
DO you have any idea how an age-old traditional appointment booking system is keeping you and so many local business owners far away from massive qualified leads?

When local businesses don't have a solid appointment booking system on their websites or salespages or landing pages their customers are unable to schedule an appointment or a meeting with the businesses.

This badly affects the lead generation process and ultimately leads to poor conversions and sales…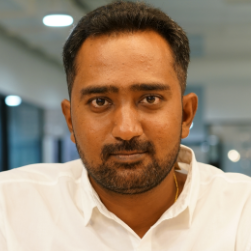 So, In Short, If Your Website Does Not Have A Reliable And An Efficient Way To Capture Leads And To Schedule Online Events Or Meetings Then… You Are Bound To Lose Big Time. Period!
Oh come on, will you again visit a restaurant where you are not attended even after 10-15 minutes of waiting?

No, you won't!

It is the same case here!

For example, let's say a patient was looking to schedule an appointment with a doctor for a routine health check up.

But, he had to leave the website because it still had the non-functional appointment booking form which took ages to load and submit his enquiry.

So, a doctor lost a genuine patient and an opportunity to earn.

Did you already see an enormous business loss here? Of course, you did!

And that's why it is one of the biggest challenges that you and so many local biz owners may be facing right away.
We Are Pretty Sure You Must Have Tried Many
Solutions And Failed, Like...
Using Age-Old Boring Appointment Booking Opt-In Forms
It's challenging for your prospective clients to schedule an appointment using age-old appointment booking opt-in forms. Most of the time these forms don't even load properly, and your prospects have to keep waiting for it to load. And then your prospects need to figure out what details need to be put. All this leads to frustration and your prospects end up closing the web page.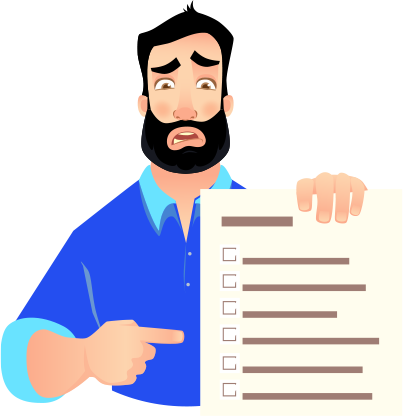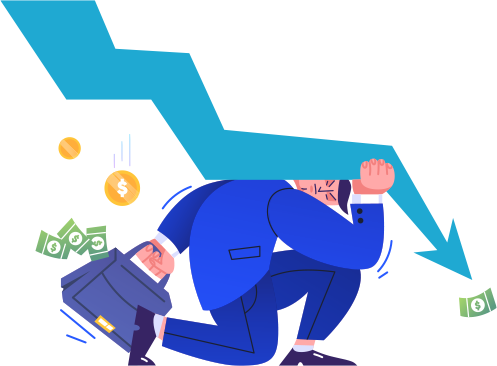 Coming Up With Your Own Appointment Booking System Means Investing Huge Money
Oh come on, you may have tried to get an online booking system created. But that involves top dollar payments to Developers and other resources. It also means you have to invest your time and effort monitoring the whole stuff. Not the best choice if you are running on a tight budget
Outsourcing Appointment Booking Task & Managing Clients Is Expensive
This method means spending thousands of dollars on recurring charges for call centres that manage bookings and client communication. So again this is not the best fit for you.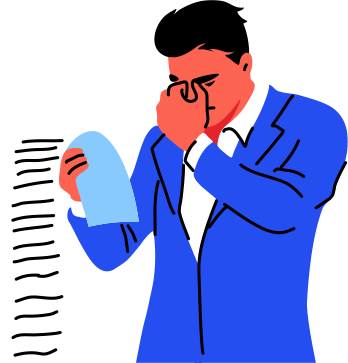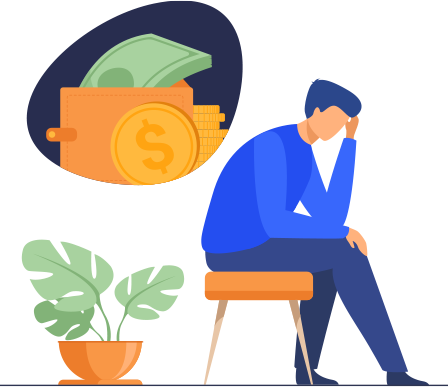 Using Online Booking Software Mean Spending Huge Recurring Fees
You may have also tried using online appointment booking software, but has it worked for you? The majority of businesses and marketers are tired of spending recurring fees for such unreliable booking software.
There is no doubt that you and plenty of local biz owners and marketers are finding it tough to create highly converting appointment booking funnels...

So, the big question is – should you continue to suffer or is there a saviour?
Because Doing This Everytime Will Put A Hole In Your Pockets…
Well, You Tell Us Which Appointment Booking Form
Would Engage You More?
Traditional Boring
Contact Form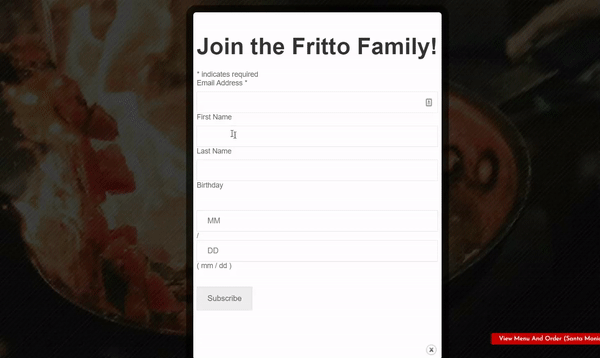 Advanced Interactive Appointment Booking Form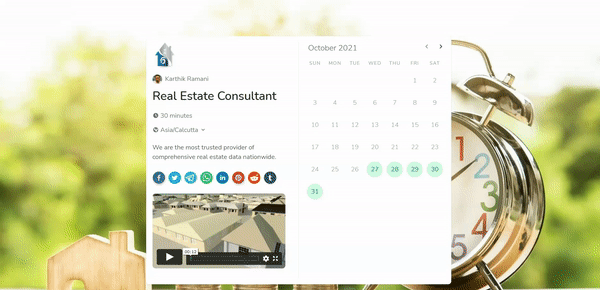 Well, you can stop killing yourself and spending tons of money on B.S. and shiny products claiming to create online appointment funnels and getting you qualified leads!

Because the estimated value of the appointment software scheduling market is pegged at a staggering $546.31 million.

And you have a great chance to make the most of it and call the shots…

Now, you are about to unearth an unprecedented solution that will change the way of online bookings…And make you grab limitless leads for you as well as for your customer's business without any hassles!
So We Decided To Build Something Which Will Help Millions Of Business Owners, Marketers, Online Coaches, Doctors, Plumbers, Consultants & Possibly EVERY Niche On This Planet...
Yep, we don't want you to suffer in silence and see your rivals succeed...

After spending thousands of dollars and over 1 year into backbreaking research and development, we have finally come with a breakthrough solution.

Yes, it is what you need right away to never miss online bookings and lose out in the mad competitive world out there...
Our Revolutionary Event Booking Solution Is Going To Solve All Your Problems, & Help You...
To boost your online appointments by 3X.
To never look elsewhere for qualified leads.
To never lose out on customers and make moolah online.
And so much more...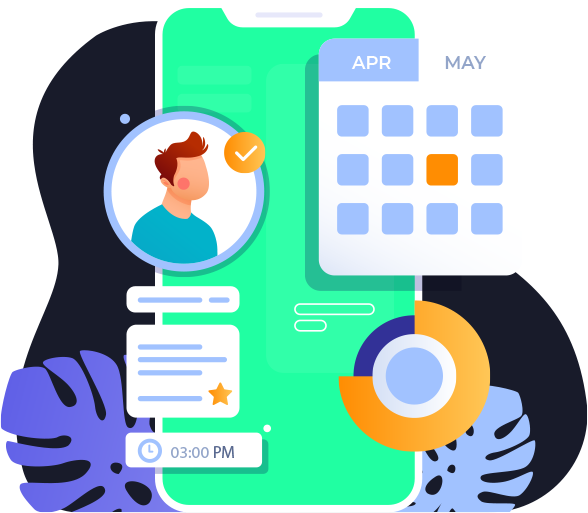 Introducing…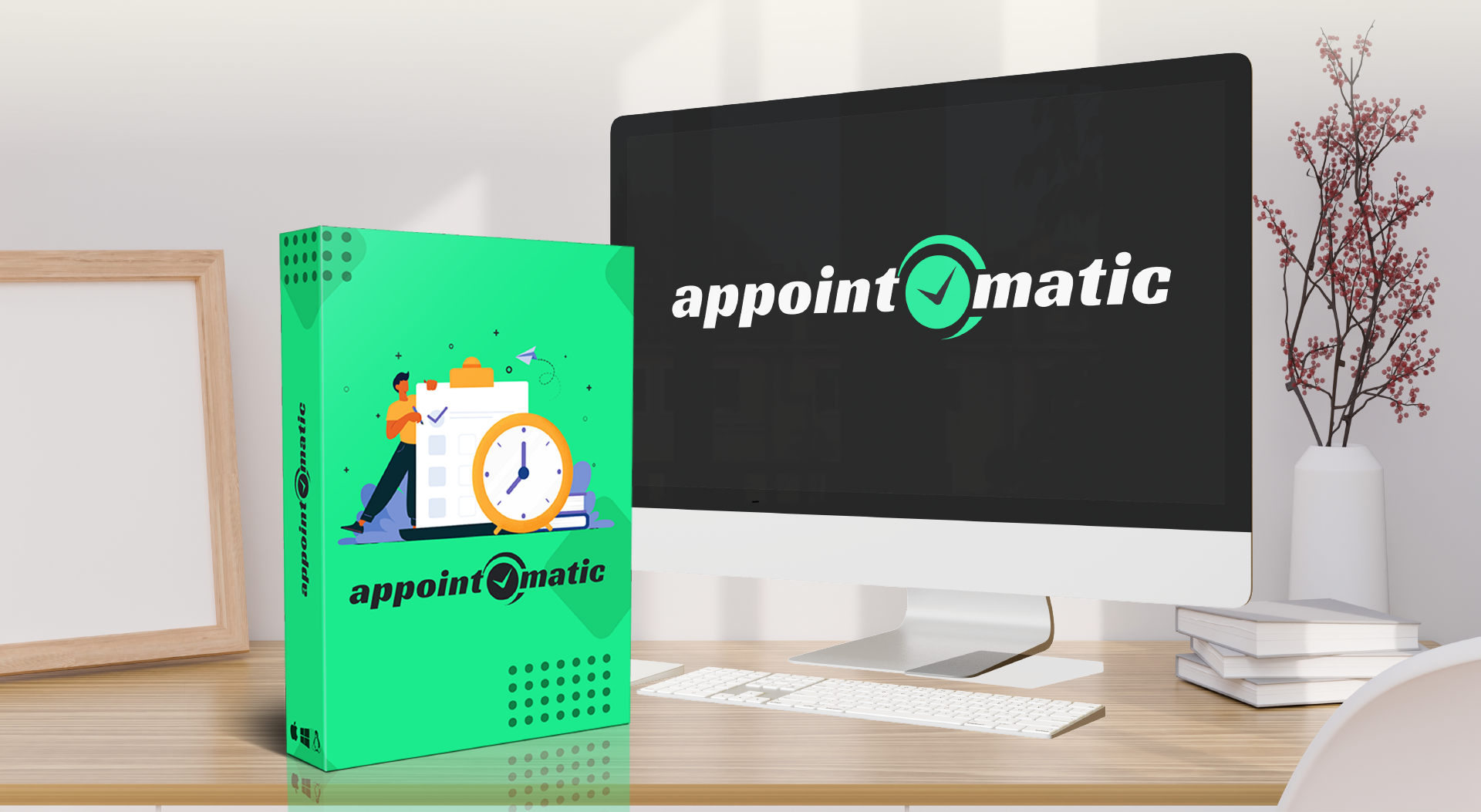 The Only Automated Solution You Ever Need To Create
Interactive & Highly Engaging Online Bookings, Appointments & Events Funnels

In Any Language!

A Lead Monster That You Just Can't Afford
To Miss At Any Cost!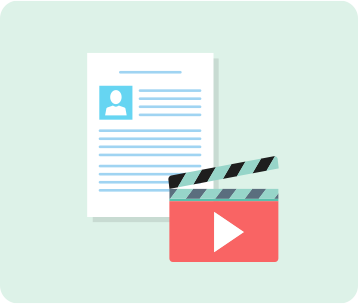 Creates Engaging Video & Lead Generation Booking Funnel/ Forms/ Pages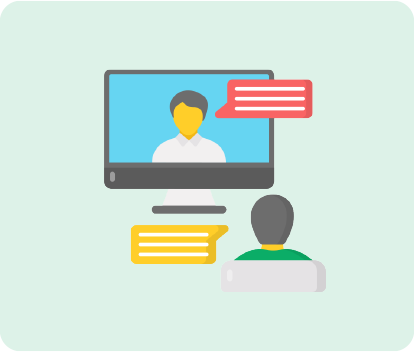 Schedules Online Meetings, Appointments & Events Super Smooth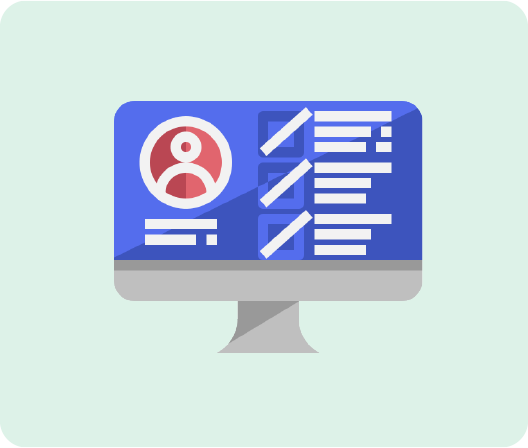 Automated Booking System Boosts Qualified Leads, Sales & Profit By 3X For Any Niche!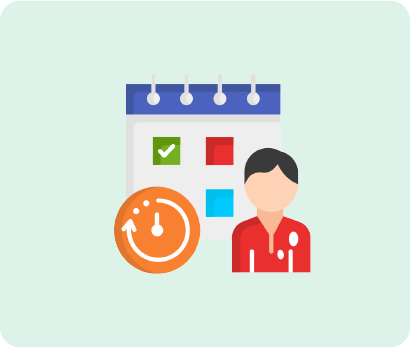 Offer Appointment Scheduling Services To Local Businesses & Make Easy Money Online.
Creating Lead Generating Booking Pages Couldn't Be
Any Easier & Quicker Than This…
Just Point, Click & Profit!
All It Takes Is Just 3-Easy Steps!
That's It!
You Are All Set To Deploy Your Client Booking Lead Generation Funnel In Minutes!

Just Copy-Paste The Embed Code Onto Any Page Builder & Start Welcoming Highly Qualified Leads You & Your Customers Had Been Dying For Ages To Receive…
Watch AppointOmatic In Action

Fitting Yours
& Your Customers' Needs Like A Pro!
AppointOmatic Can Let You Do All These &
Much More With Extreme Ease…
Appointment For
Spa Massage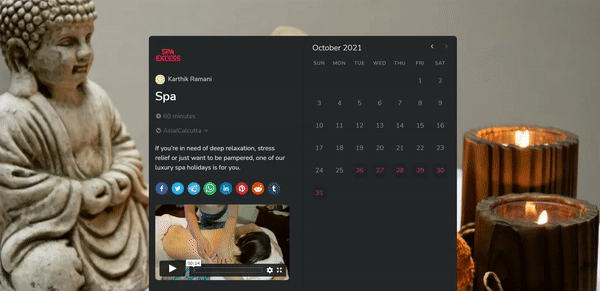 Appointment For
Basic Cooking Course Online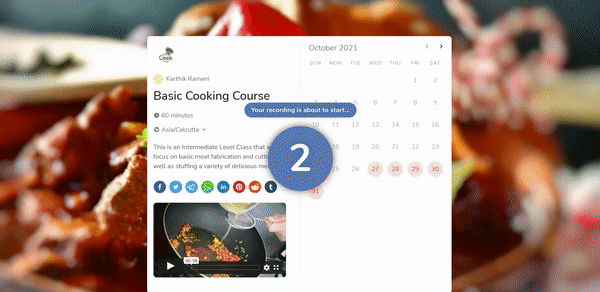 One Time Investment | No Monthly Fees
| Commercial License Included
(*For Limited Time Only)

So Many People Adopted This Solution &
Maximized Their Leads, So Could You!
...a massive 116% growth in online bookings in just 30 days!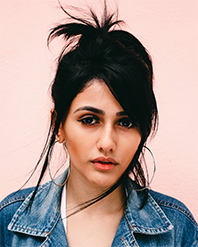 "With AppointOmatic, I am finally able to get massive online bookings for my spa business. Now, I've got an automated client booking solution that helps get qualified leads consistently. A massive 116% growth in online bookings in just 30 days! A BIG thanks to AppointOmatic's interactive appointment booking system that has helped me get more sales and upsells. I can proudly recommend all marketers and biz owners."
- Georgia C.
850+ Qualified Leads With AppointOmatic's Interactive Booking System…
Highly Recommended!
"My coaching business was suffering because my outdated booking system could not get me enough bookings. But, after one of my friends suggested to me AppointOmatic, everything changed for the good. Now, my online bookings have increased and that has helped me grow my biz. In just 3 weeks, I received over 897+ qualified leads for my coaching business. AppointOmatic has really helped me achieve everything with so much ease."
- Christopher H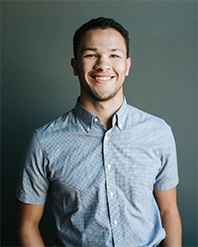 AppointOmatic Is Loaded With Everything that You Would Ever Need To Create Lead Generating Booking Pages Within Minutes!
Create Online Meeting Funnels Without Issues
You can now create online meeting funnels for your invitees without any hassle. All it takes is just 3-easy steps and your high-converting interactive meeting funnels are ready.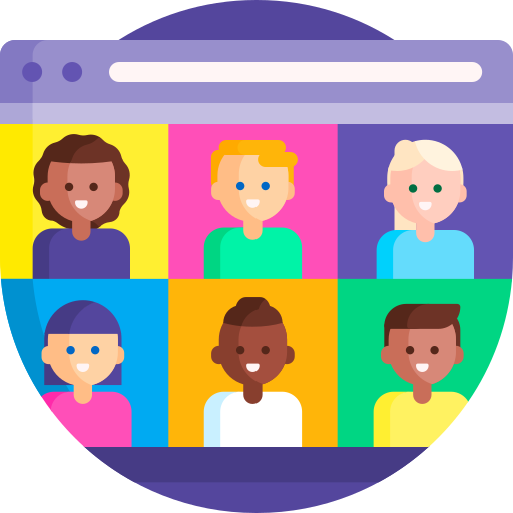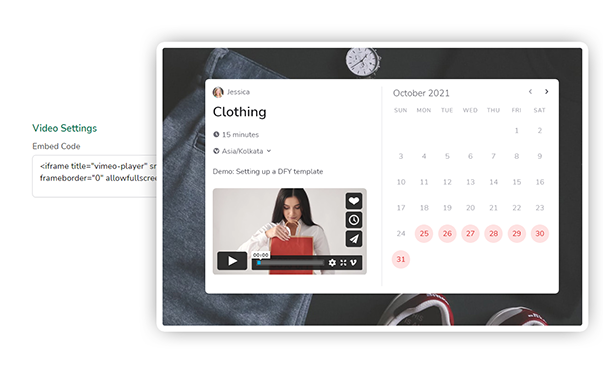 Video Appointments To Gain More Leads
One of the amazing features of AppointOmatic is that you can also add videos to your appointments pages. Videos are consumed in a large number these days, and that will enable you to get more responses on booking funnels leading to massive leads.
Responsive Appointment URLs
The appointment pages that you create using this app are end to end responsive. It means you can get quick responses from your invitees on mobile and tablets. In short, you are ready to generate leads on any device.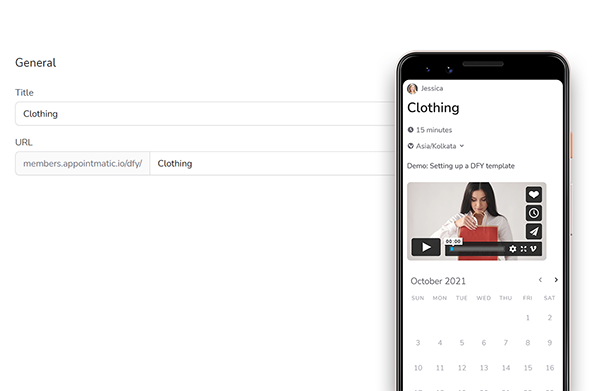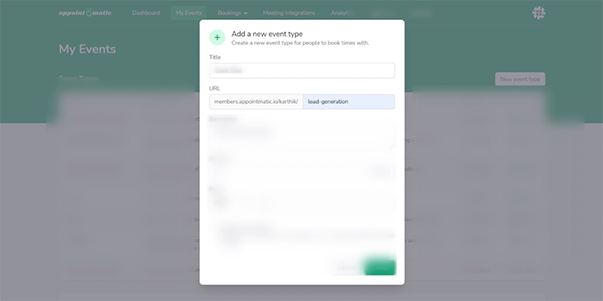 Personalized Booking Link
You have absolute freedom to get your own personalized booking URLs. In turn, it will build authority on your invitees without any fuss.
One-On-One Event Type
You have the ability to schedule meets between you and one more person. It works well if only 2 people are going to be involved in an event.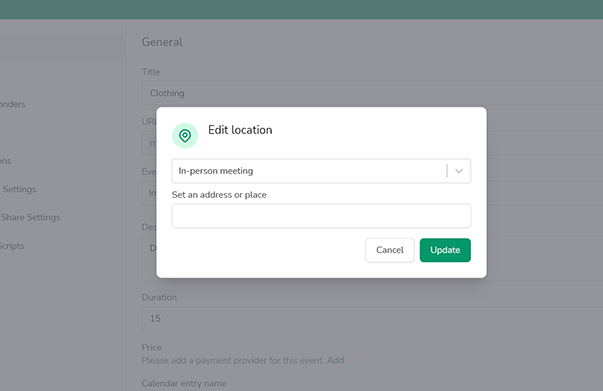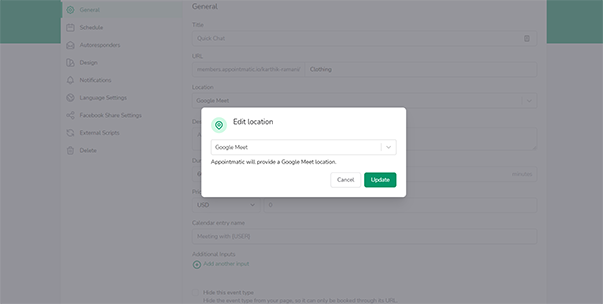 Group Event Types
You can also book meetings between you and so many more people at a go. This way, even group appointment campaigns could be built smartly.
Social Media Icons
It is also possible to showcase social media icons for your brands on the appointment booking pages. It will help your brand to double up its social following without running paid campaigns on multiple platforms.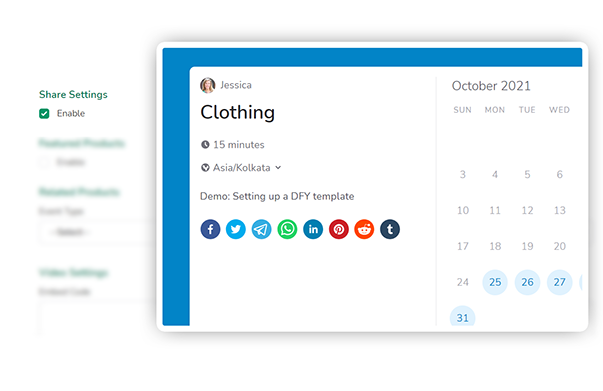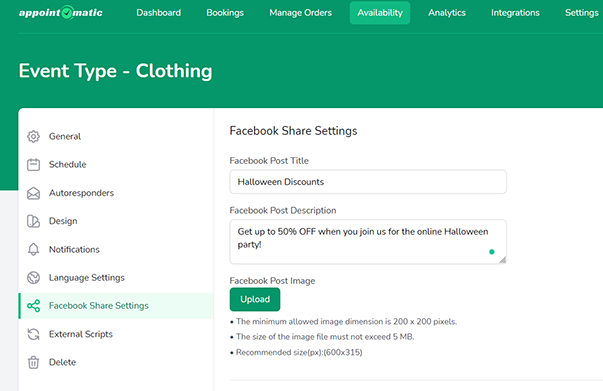 Facebook Share
With the Facebook Share feature, you have the option to share the appointment page on Facebook to get more engagements.
Logo Branding
You will also be able to add your own logos on appointment booking pages and strike a chord with your attendees that you are a genuine business. No wonder, it is an influential mode to attract more leads.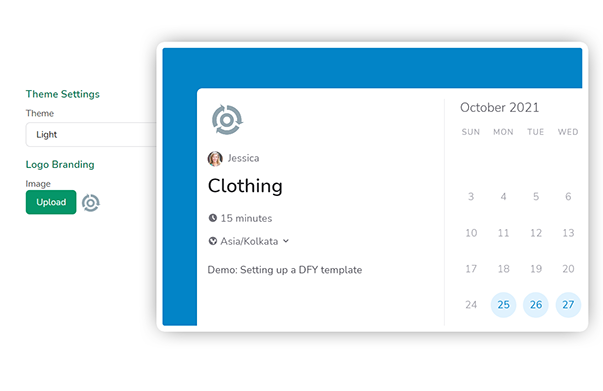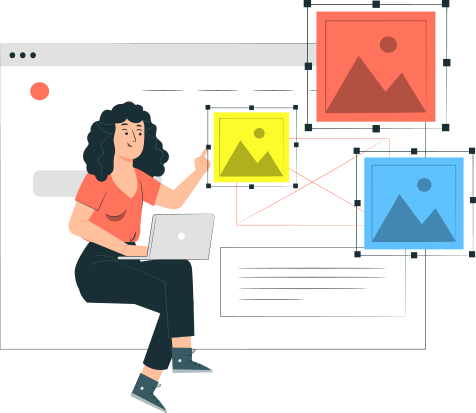 DFY Templates
Done-For-You appointment booking page templates are available that you can use for multiple niches. An attention-grabbing booking template can surely help you enjoy more leads.
Language Translation
It is now possible to create online appointment funnels and translate them into a language of your choice. A booking system in a language that your audience consumes is a way forward to attract hyperlocal leads.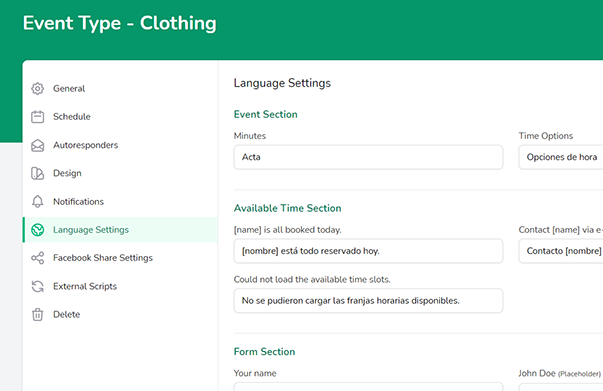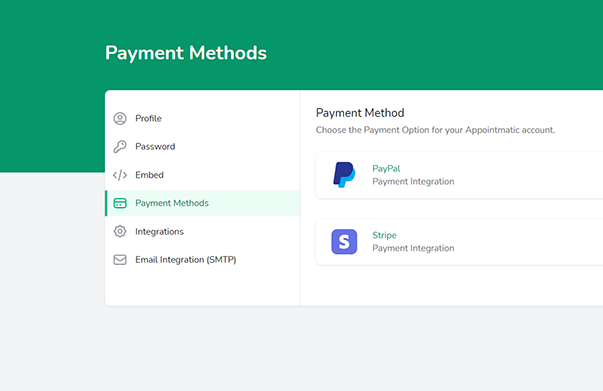 Payment Gateway Integration
You will also be able to collect payments on the go because it is possible to integrate them using preferred payment platforms like PayPal and Stripe.
Add Appointment Profile Pics
You can add your profile pictures to appointment pages to gain more bookings. Going without a profile pic and being anonymous may not win the trust of your prospects.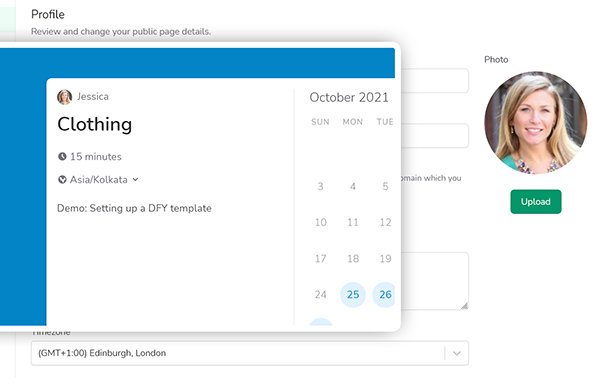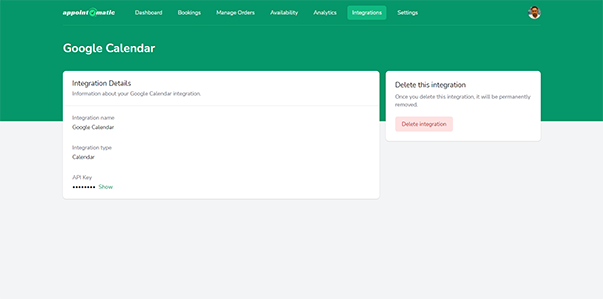 Meetings Integrations Made Possible
You can integrate your online events with platforms like Google Calendar and Goto Webinar. And doing that will ensure that you never miss your appointments & can easily convert your prospects into paying customers.
Autoresponder Integration
Now, you can build your list with ease on your favourite autoresponder… AppointOmatic supports and integrates almost every possible autoresponder on this planet. Aweber, Mailchimp, GetResponse and many more AR can be integrated with the AppointOmatic app.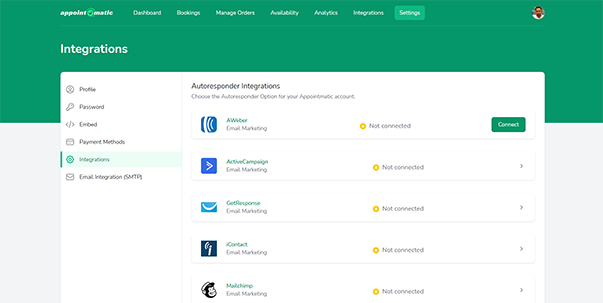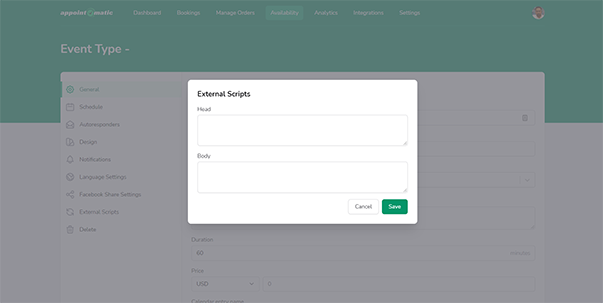 Create Custom Audience By Adding Retargeting Codes
With AppointOmatic's Custom Code integration feature, you can now add any code to the appointment booking page. In fact, you get the power to add Facebook, Google and other native ads remarketing pixel codes to the event booking pages in just a few clicks. This means you can create a custom audience of people visiting your pages and retarget them with remarketing ads.
SMTP Integration
You can also add your very own SMTP integration and send transactional emails via your own domain address without any hassles. This will help you build domain authority, plus prospective buyers will start trusting you.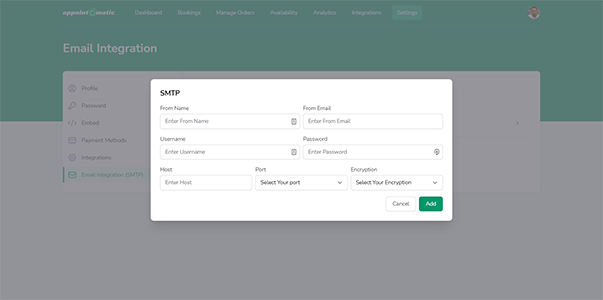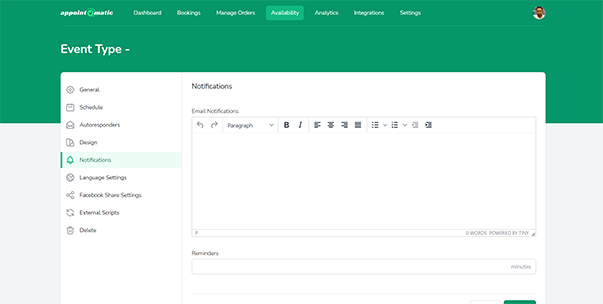 Get Meeting Notifications
Your invitees get automated email notifications for each meeting and cancellation done on AppointOmatic.
Cname Mapping Available
With the Cname Mapping feature, you will be able to host appointment booking pages on your website URL. Needless to say, this will boost your brand authority and customers will trust you as a legit service provider.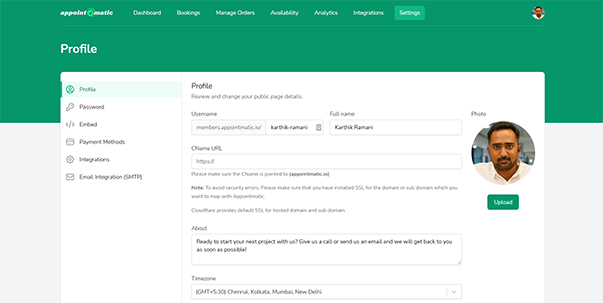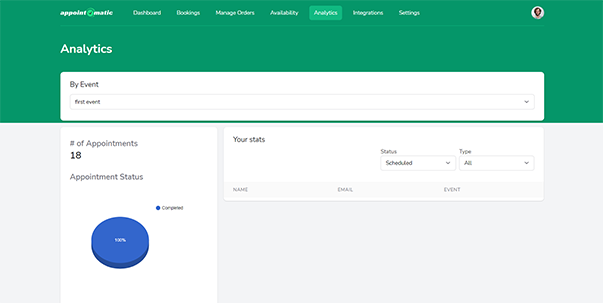 Track The Performance Of Each Booking Funnels With Analytics
You get to access how each of your appointment funnels is working with end to end analytics.
Manage Appointments' Paid Orders
Using this feature, you can easily manage order payments for which appointment pages are booked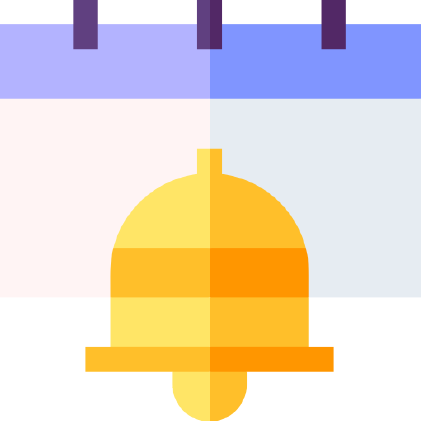 Receive Admin Notifications When You Have A Lead
This feature of the app sends automatic emails to the admin when they have a new customer lead waiting to be responded to.
Embedding Appointment Pages Are Made Easy
You will also be able to embed appointments in your web pages as per your choice. It's also compatible with any landing page builder you can possibly imagine.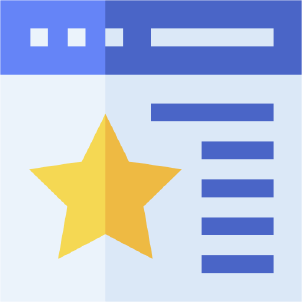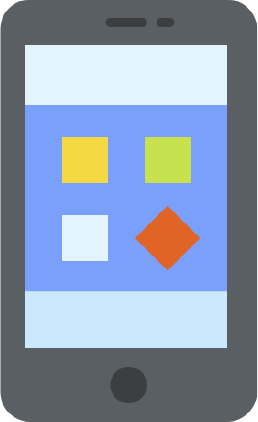 Create Appointments Inside A Widget
An AppointOmatic user will also be able to create appointment pages right inside a widget.
And So Much More, The List Is Just Endless...
All These Powerful Features Make AppointOmatic A Perfect Tool If You Want To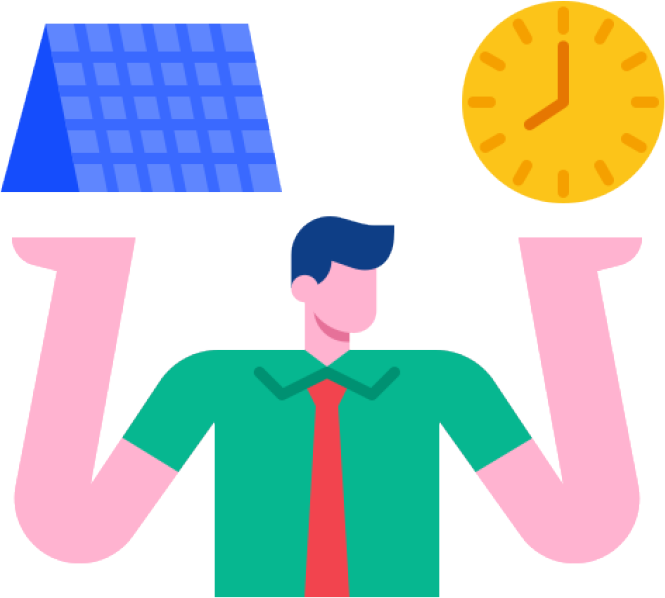 Skyrocket Your or Your Customer's Leads, Conversions & Sales Without Any Hassle
Avoid All The Frustration That You & Your Prospective Customers Had To Face When You Were Using Boring Appointment Booking System
Save Your Time, Money & Efforts That You'd Have To Invest In Age-Old Traditional Appointment Booking Systems
Continue To Welcome More Qualified Customers For Your Business & Grow Your Brand…
Grow Your Brand & Get More Social Following By Creating Hyper Engaging Appointment Booking Pages
Grow Up The Ladder By Selling Appointment Services To Hungry Buyers At Any Price Point & Pocket 100% Profits!
No Wonder, AppointOmatic Works Like Magic For

Every Niche You Can Count On…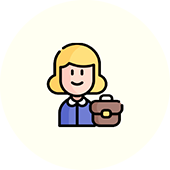 Business Owners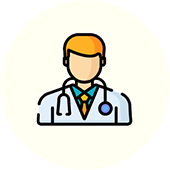 Doctors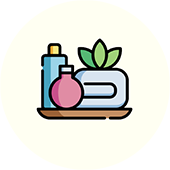 Spa Biz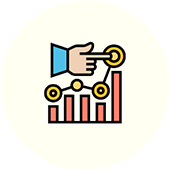 Marketers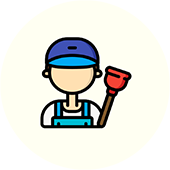 Plumbers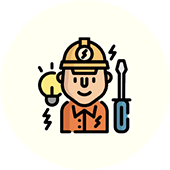 Electricians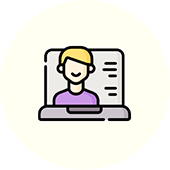 Online Coaches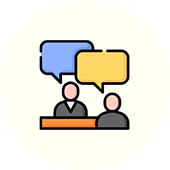 Consultants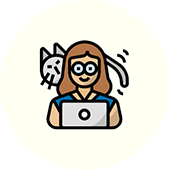 Freelancers
And Every Other Niche On This Planet..
Wait!
Here's The BEST Part…
AppointOmatic Opens The Door To Limitless
Online Money Making Opportunities!
Yeah, we are not kidding!

When you order AppointOmatic today, you are also all set to kick start your very own profitable agency business without spending dollars and backbreaking.

The Commercial License included inside the AppointOmatic app makes it possible to open the floodgates to immense online money-making opportunities.

You can now offer appointment booking and lead generation services to plenty of hungry buyers and charge them anything.

It is completely up to you to offer appointment booking and lead generation services at a one-time high price, on a recurring basis, or yearly.

This way, you can command any price as per your wish, and keep 100% for yourself!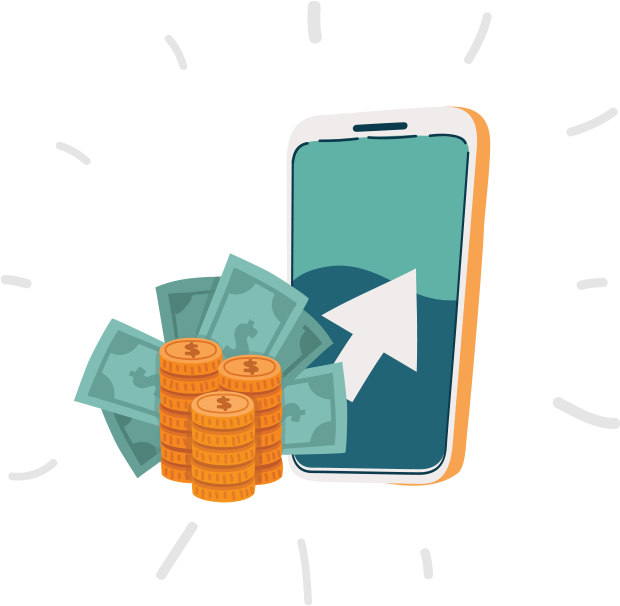 Found It Too Good To Be True?
These Proofs Will Depict The Ultimate Fact!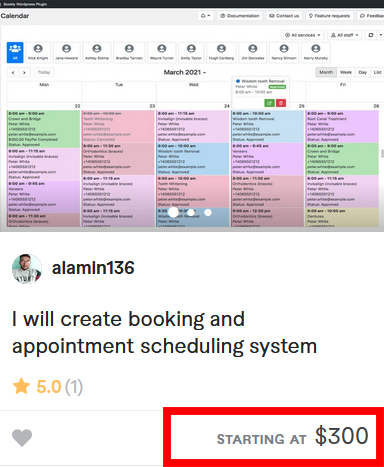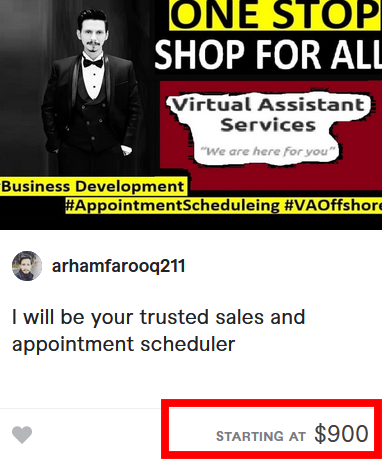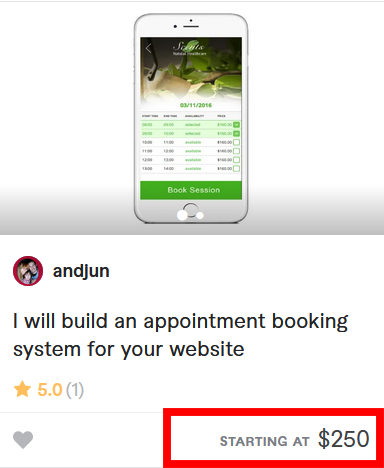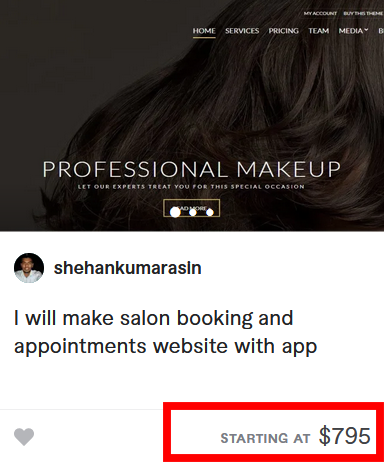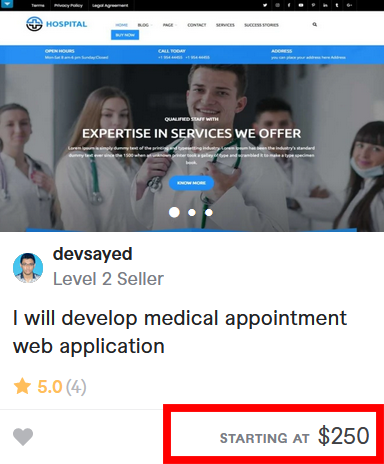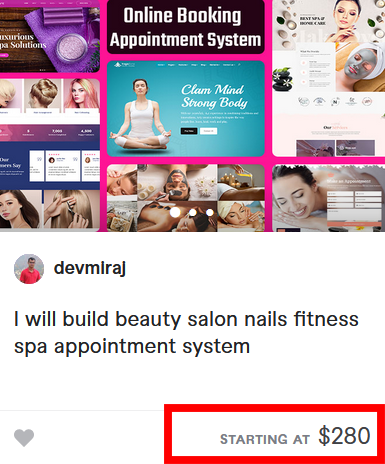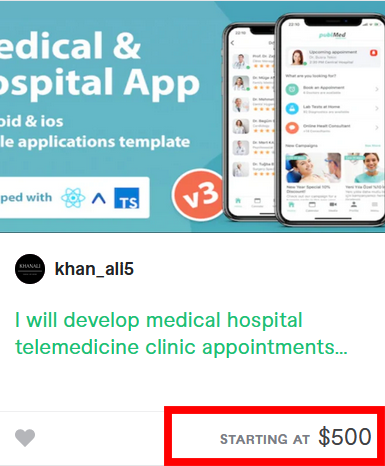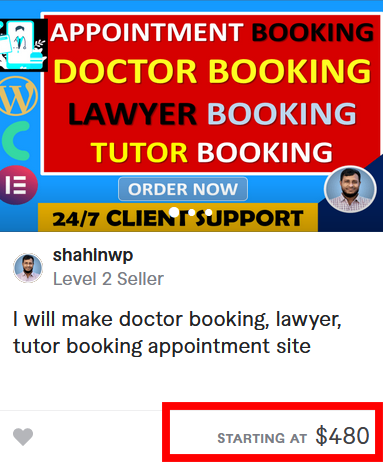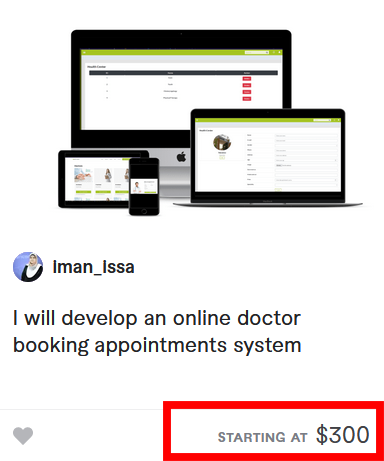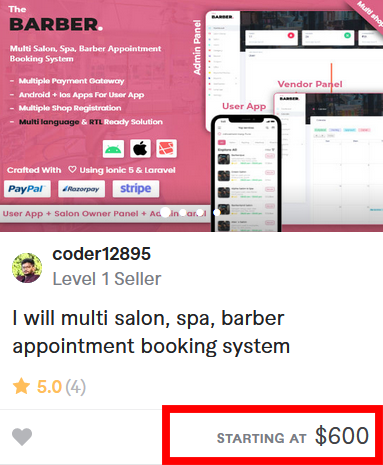 In-Fact, Tons Of Hungry Buyers Are Looking
For Appointment Booking & Lead Generation Services...
It Means You'll NEVER Run Out Of Business In Your Life!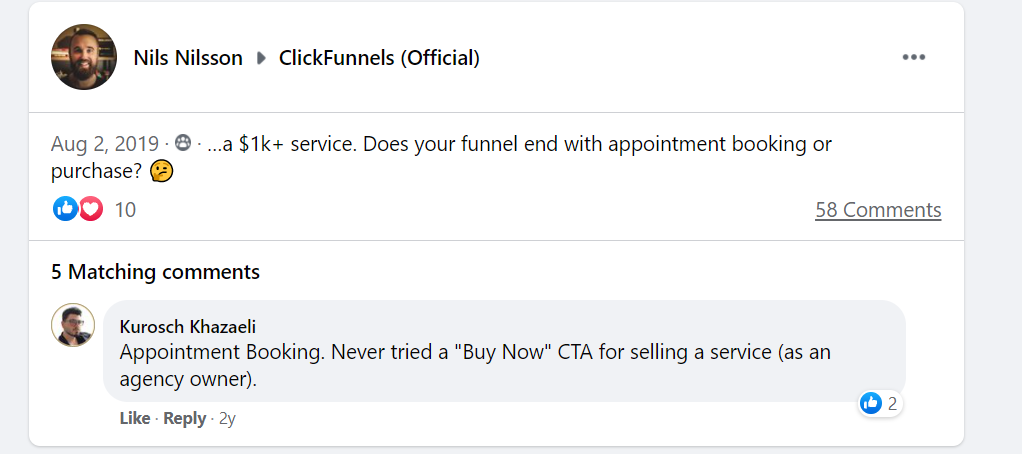 It's Your Passport To A 6-Figure Appointment Booking & Lead Generation Services Biz
Which You Can Start In Minutes With AppointOmatic…
2100+ Business Owners

Are Already Making A Moolah Online – What's Stopping You?
CASE STUDY #1
6-Figure Monthly Income By Offering Quality Lead Generation &
Appointment Booking Services To Local Doctors & Dentists!
HENRY had a great paying job until COVID-19 hit him hard, and that led him to losing his income. He had no clue what to do next.

After Henry lost his MR (marketing Representative) job due to the global pandemic, he was searching for ways to make money for his family.

Then one of his friends told him about AppointOmatic and its Commercial License feature.

Eureka! He quickly realized that this amazing tool has so many features that can help me start his own lead generation and appointment scheduling services business. He grabbed this tool and kickstarted his agency.

Now, after 3 months, he is making a steady 6-figure monthly income by offering quality lead generation and appointment booking services to local doctors and dentists, which they were desperately looking for.

He made a fortune and livelihood by using AppointOmatic's Commercial License feature, which helped him start his own business without any technical skills and any investment.

It helped him sell appointment booking services to hungry local customers at a price as per his wish.

Today, Henry is having his very own 6-figure appointment selling business and he is able to enjoy a laptop lifestyle!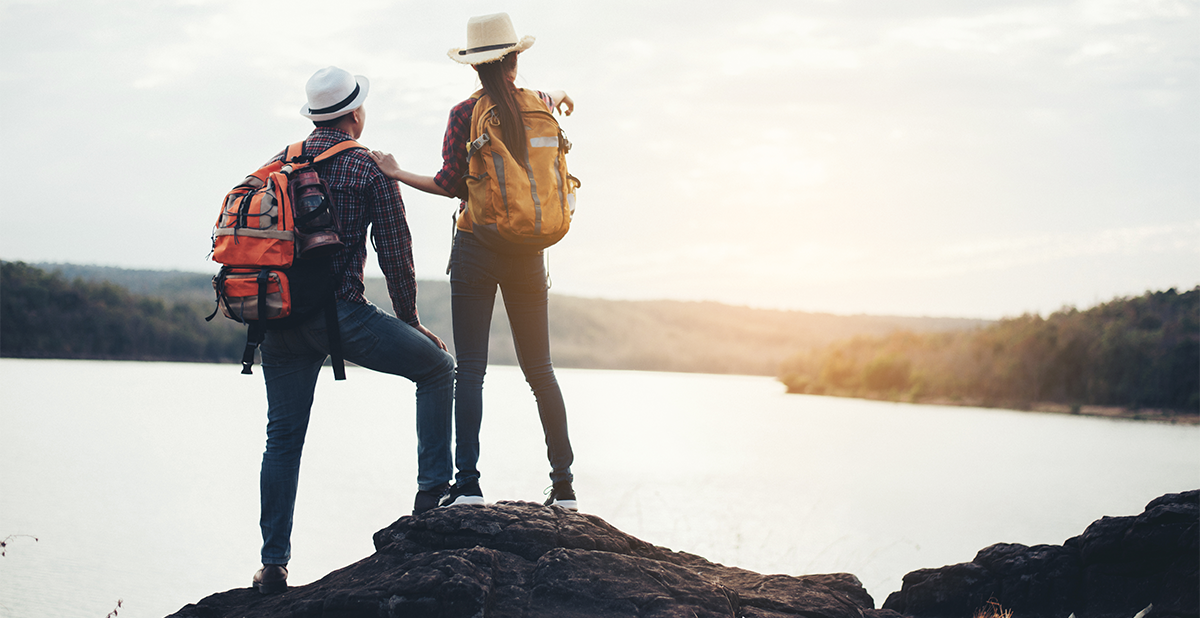 CASE STUDY #2
91% Increase In Leads & $15,700 In Income In Just 30 Days...
EVA is a digital marketing coach who runs her digital marketing training institute in Goa.

Due to the ongoing global pandemic, her income had been reduced drastically. She was barely making any income for her family.

That's when she came across AppointOmatic appointment booking and lead generation software.

She used this app to create her interactive event booking page and added a video showcasing her course details and student testimonials to that page.

She then shared this event page on popular social media sites as well as through her email list. It helped her get immediate attention across the platforms and soon started getting qualified enquiries for her next digital marketing training batch.

As a result, she saw a whopping increase in leads and income within a short period.

Eva has been one of the many successes that AppointOmatic has managed to give people economically stuck by COVID-19.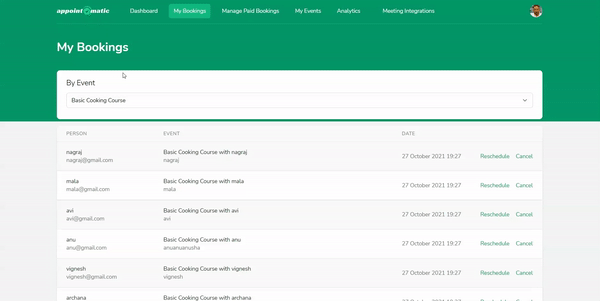 So There Is No Doubt That This Will Be
A Game-Changer For Every Niche!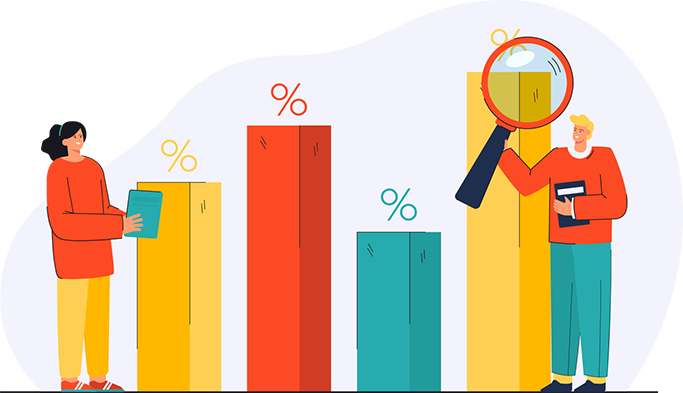 To Generate Highly Qualified Leads & Boost Sales By 3X.
To Sell Appointment Scheduling Services To Hungry Buyers, Charge Them Any Amount.
To Start A Highly Profitable 6-Figure Online Appointment Booking Agency That Plenty Of Local Biz Owner Desperately Need Now!
Now You Decide Which Side You Want To Be…
LOSING SIDE
Continue relying on outdated booking systems and lose customers.

---

See your rivals rise up the ladder and be a loser in your niche.

---

Continue to spend top dollars on outsourcing or developing an online booking system that may not work.

---

See qualified leads getting out of your grips.

---

Continue backbreaking and wasting lots of hours.

---

Never fulfil the dream of starting your own viable agency biz.
WINNING SIDE

Triple yours and your local business owners' bookings in only 3 easy steps.

---

Save thousands of dollars on outsourcing or developing your own online appointment booking system.

---

No more answering appointment calls on your answer machine and wasting time and effort.

---

Grab leads the fastest possible way without failing anymore.

---

Never lose on increasing your business' footfalls and add more customers.

---

Start your own 6-figure appointment booking agency without investment.
One Time Investment | No Monthly Fees
| Commercial License Included
(*For Limited Time Only)

But WAIT, There's Even More!
We Want To Make This DEAL Even Sweeter For You…
Buy AppointOmatic Today & Get Your Hands On These Exclusive Fast-Action Bonuses Worth $2732
BONUS #1
Agency Studio
$997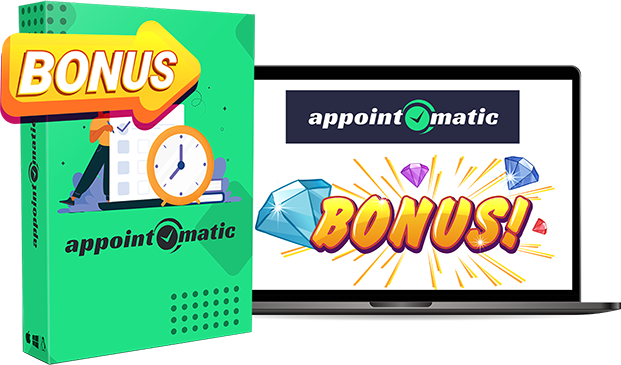 Take your prospects on a Never-Seen-Before Buyer Journey & Convert them into Clients effortlessly and offer any Agency service including Appointment booking & Lead generation service using Agency Studio!
BONUS #2
Social Media Marketing Made Easy
$197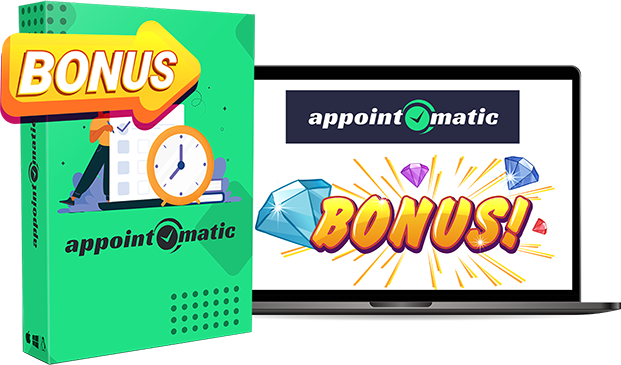 Discover how you can increase your social media presence, create unique content, build a bigger audience, and sell your products and services with ease.
BONUS #3
Sales Funnel Optimization Strategies
$247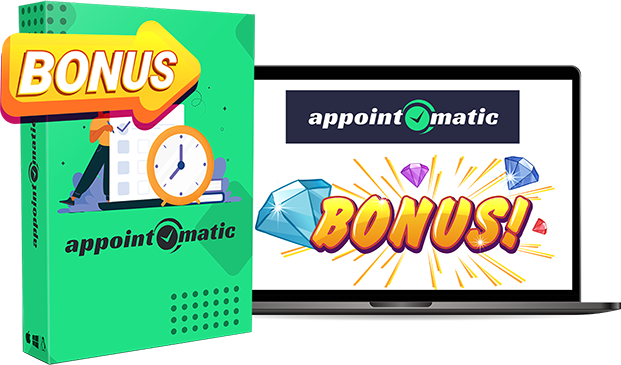 Discover,
what is a really profitable sales funnel
how to identify if your sales funnel is working
different components of sales funnel
where exactly effective sales funnels start
how to optimize your funnel properly
and much more!
BONUS #4
Facebook Marketing Unleashed
$297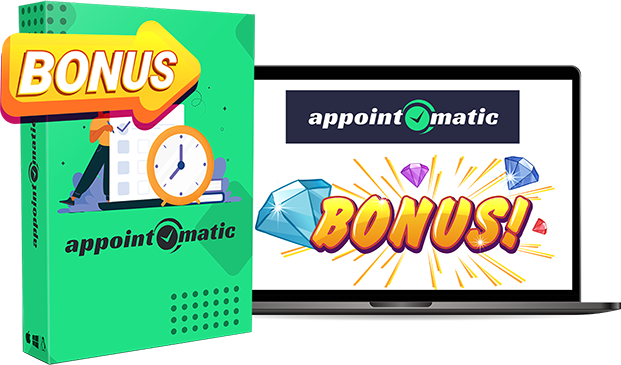 Facebook is a massive traffic monster. Over 1.3 billion people are using Facebook day after day. On top of this, it continues to grow. You really cannot afford to miss out on Facebook and its marketing potential.

This training teaches you the best ways to promote on Facebook. It also gives you step by step instructions, so you can engage in Facebook marketing with a higher than average chance of success.
BONUS #5
Email Marketing Success
$497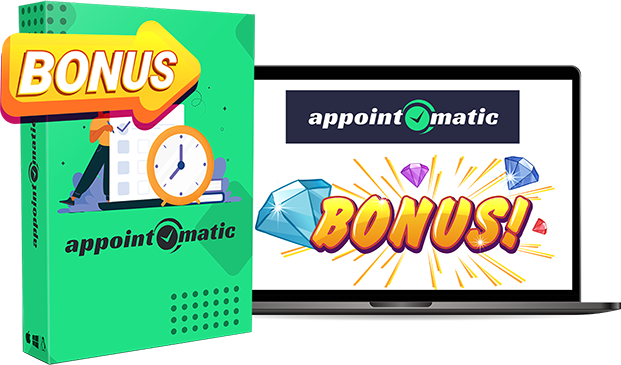 Email marketing for business isn't a new concept, and it has been proven to be one of the best marketing tactics for return on investment.

With more than 205 billion emails being sent and received every day if your business isn't taking advantage of this powerful and massive marketing channel, then you are missing out on a highly effective way to reach your target audience.

This comprehensive guide will show you how to build an email list and create successful marketing campaigns.
BONUS #6
Boost your website Traffic
$497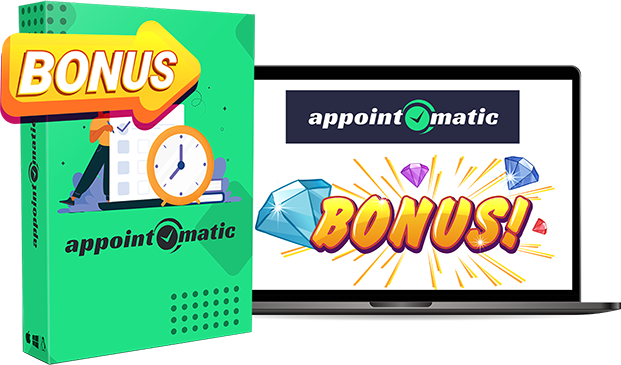 Learn about the importance of high-quality content, SEO, and web analytics.
Discover how to utilize social media networks to gain more followers and direct more traffic to your website.
Find out how you can use other websites, forum links, and guest blogging to your advantage.
Learn how an email marketing campaign can benefit your site and drive more traffic.
Learn about the various paid advertising options that you can use to boost website traffic.
and much more!
Still Not Sure About AppointOmatic?
Try AppointOmatic Risk-Free With Our
30-Days Money Back Promise!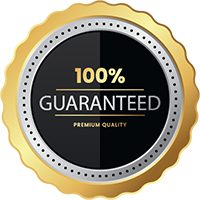 We are dead sure you need AppointOmatic to upscale your online appointment bookings and never strive for leads and business growth.

And that's why we are ready to put money where our mouth is!

At any point, if you don't find AppointOmatic working for you, you don't have to worry at all!

You can simply return your order within 30 days of your booking.

Yes, that's a promise we make to you with no frills and terms and conditions at all!

Go ahead and try AppointOmatic without any risks!

Your money is absolutely safe with us!
With AppointOmatic In
Your Kitty Today
You'll NEVER Have To Stress About...
Relying on an outdated system to book online appointments for different niches.
Spending a higher amount for outsourcing or developing booking modules that may not work at all.
Missing on increasing the footfalls for your businesses.
Not getting leads
Growing your business.
Backbreaking and spending hours monitoring appointment booking systems.
Dealing with endless answer machine messages.
Missing an opportunity to start your own agency biz and live a laptop nomad lifestyle.
So, Let's Recap…
Ordering AppointOmatic Right Away Will Give
You Instant Access To Splendid Benefits
AppointOmatic App
The Only Solution To Book Limitless Online Appointments Smoothly.
Commercial License
Your Golden Ticket To Starting Your Own Lucrative Appointment Selling Agency Biz.
Knowledge
Hub
End To End Training Provided To Extract More Out Of This Winning App.
Fast-Action Bonuses
Bonuses Worth Thousands Of Dollars Available To Make Your Overall Experience Worthwhile.
Here Is The BEST Part...
If You Order Now, You Will Get This Entire
Pack For A Real Low One-Time Price!

Starter
Responsive Appointment URLs

---

Number Of Appointments – 50

---

Personalized Booking Link

---

One-On-One Event Type

---

Group Event Types

---

Social Media Icons

---

Facebook Share

---

Video Appointments

---

Appointment Profile Pic

---

Logo Branding

---

Meetings Integrations

---

Auto Responder Integration

---

Collect Payments

---

Payment Gateway Integrations

---

Custom Scripts

---

SMTP Integration

---

Meeting Notifications

---

5 Done For You Appointment Templates

---

Cname Mapping

---

Analytics

---

Manage Appointment Paid Orders

---

Embed Provision

---

Widget Provision

---

Language Translation

---

Commercial License

---
Normal Price - $67/Month
---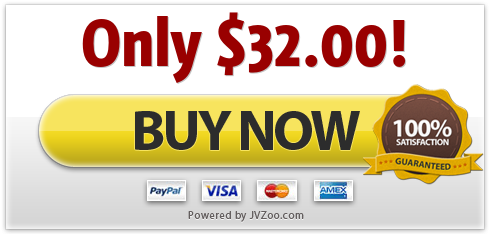 ELITE
Responsive Appointment URLs

---

Number Of Appointments – 500

---

Personalized Booking Link

---

One-On-One Event Type

---

Group Event Types

---

Social Media Icons

---

Facebook Share

---

Video Appointments

---

Appointment Profile Pic

---

Logo Branding

---

Meetings Integrations

---

Auto Responder Integration

---

Collect Payments

---

Payment Gateway Integrations

---

Custom Scripts

---

SMTP Integration

---

Meeting Notifications

---

Admin Notification For New Leads

---

15 Done For You Appointment Templates

---

Cname Mapping

---

Analytics

---

Manage Appointment Paid Orders

---

Embed Provision

---

Widget Provision

---

Language Translation

---

Commercial License

---

Access Fast-Action Bonuses

---
Normal Price - $77/Month
---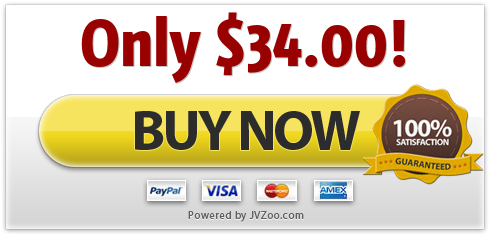 You Already Have A Winner Onboard With AppointOmatic
You Just Can't Afford To Miss This Spectacular Success Ride At All!
A Brand New Way For Customers & Brands To Create Appointment Booking Pages In No Time!
Amp Up Conversions With The Most Advanced Interactive Video Booking System!
An Agency Business Opportunity To Make Big Bucks Unlike Before!
Garner Unprecedented Qualified Leads & Turn Those Leads Into Paying Customers!
Crush Competition With This new Age Appointment Booking System That Triples Leads Overnight!
Nothing To Install Or Download – No Fussy Business!
AppointOmaticIs A Must-Have Appointment Booking & Lead Generation Solution For…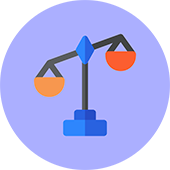 Legal Services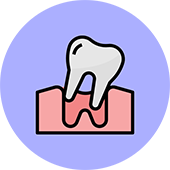 Dentists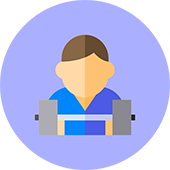 Gyms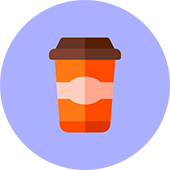 Cafes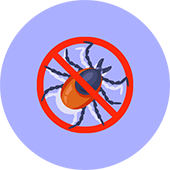 Pest Controllers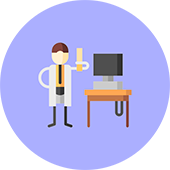 Technicians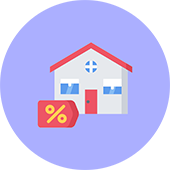 Real Estate Agents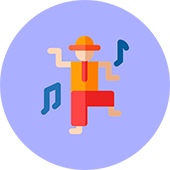 Dance Institutes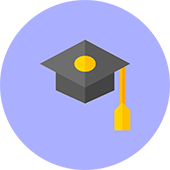 Training Institutes
And So Many More Niches…
Say Goodbye To Traditional Old Appointment Booking Systems That Get
No Leads & Conversions… And Suck You Into Heavy Recurring Fees.
Grab This New Age Interactive Video Appointment App
That Triples Leads & Conversions For EVERY Niche Without Effort!
Book online appointments with end to end mobile/tablet responsive appointment URLs.
Stamp your brand's authority on your users with self-hosted appointment URLs.
Book meetings between admin and one person.
Book meetings between admin and multiple people.
Share appointment URLs on Facebook and maximize your reach.
Add profile pictures to your appointments and command authority that you are a legit entity.
Grab the attention of your prospects without effort by adding videos to your appointment pages.
Collect payments on the go via PayPal and Stripe integration available in-built on this software.
Get meeting notifications for every meeting and cancellation via automated emails.
Track the performance of your entire appointment funnels with analytics available inside the app.
Join The Bandwagon Of Successful People Like
These & Never Look Back Again...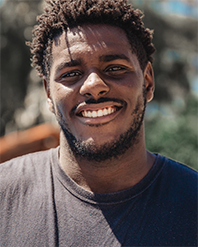 "I am no longer using the outdated appointment booking system that kept me away from plenty of customers, leads and sales. Thanks to AppointOmatic, everything is super smooth now.
I would like to recommend this winning app to everyone still on the fence."
- Peter W
"I no longer have to pay heavy recurring charges for outsourcing appointment bookings for my customers anymore. I have AppointOmatic, the ultra-fast solution to do that on my behalf and even get me gigantic leads and sales. Go for it."
- Jessica L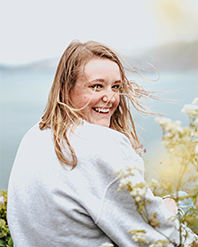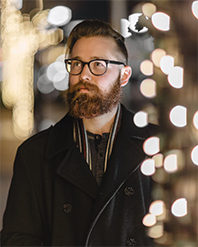 "I am a local restaurant owner, and due to the ongoing global pandemic, I was facing a huge drop in dine-in reservation bookings. It was impacting my sales at my outlet. That's when I went for an AppointOmatic booking solution, and guess what? My restaurant bookings went up by 5X and now my restaurant is always overbooked. Thanks to AppointOmatic's interactive video booking system that has given me the power to showcase my menu and the social distancing practices that we follow at our restaurant. It helped my customers gain comfort and trust in our services, which led to a huge jump in reservation bookings. I Highly recommend using AppointOmatic."
- Martin L
"I have been losing plenty of dollars and hundreds of customers for my dental clinic. I'd blame the outdated booking system that I was using. But not anymore! Thanks to AppointOmatic, I can finally focus on my business, and never have to worry about bookings and getting massive leads. My customers can now easily schedule appointments and get follow-up notifications automatically. AppointOmatic's revolutionary video feature allowed me to showcase the dental procedure and the video testimonials of my customers. It really helped me get new leads, plus, improved the overall client booking experience. I will recommend it to you if you are in a similar situation. Trust me, it will work like magic."
- Rex K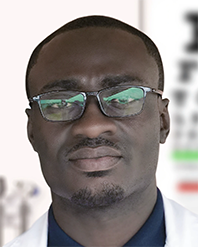 Frequently Asked Questions
Q. What is AppointOmatic?

A. AppointOmatic is an advanced online scheduler app that you can replace your outdated booking system with and get more bookings, customers, leads and sales.
Q. Do I have to download or install the app?

A. No, AppointOmatic is cloud-based software that requires no download or installing of the app
Q. Is using AppointOmatic complex?

A. No ways. You can start using AppointOmatic in only 3 dead-easy steps.
Q. Do I need to pay recurring charges to use AppointOmatic?

A. No, you only have to pay a one-time fee to access one of the versions of AppointOmatic as per your preferences.
Q. Do I need to have any prior technical skills to start using AppointOmatic?

A. No. AppointOmatic is newbie-friendly. It means that you don't need any earlier tech skills and even coding knowledge to use AppointOmatic.
One Time Investment | No Monthly Fees
| Commercial License Included
(*For Limited Time Only)